How to Know if Your Kids are Being Bullied
This post will for sure help you understand what your kids may be going through.
(really helpful)
Hey! I've been through high school, it's a really bad place. Kids are so mean most of the times. There are great kids too. But lots of them are rude, aggressive, and feel superior.
These signs will help you understand if your kids are being bullied:
1. The "always in my room" attitude.
If your kid is always in their room, they might be hiding something from you. You know, kids don't want to make their parents sad. That's why you should not expect your son or daughter to come and talk to you about their bullying experience. They often times stay in their rooms at all times when they're not in school because that's where they may feel most comfortable.
2. The sick or injured sign.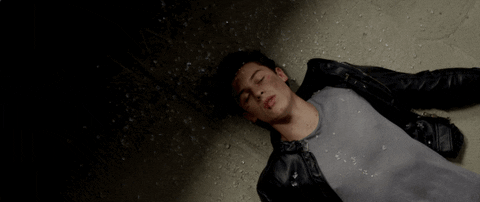 Kids that go through bullying lose confidence, have low self-esteem and are usually the low-key type of people. These kids go through emotional stress every single day. They always expect bullies to pick up on them and they usually don't talk about it to anyone. If you notice injuries on your kid talk to them, they might deny it at first. Make them feel comfortable so they can talk to you. If your kid always fakes illness to miss school it might be a sign of bullying. They might want to skip school. You should get in touch with his/her teachers and ask them if they saw or noticed anything unusual.
3. Grades Go Down Sign.
If your kid is being bullied, they are probably too sad and confused. Their mind does not let them focus. Don't blame them. It's not their fault. Kids often times hate their lives. If people are mean to you every day you want to kill yourself you know? You feel like you're drowning and you want to disappear from the face of the earth. If their grades go down they might be going through something more than "you didn't study a lot". Just sit down with them and talk. Get closer to them. They need you more than ever.
4. Food's not good. sign.
If your son or daughter changed their food eating habits or come home from school really hungry they may be being bullied.It's obvious. If kids ruin your day every single day, you won't be in the mood to do anything, even eating or drinking water. That's too bad. Talk to them. Take them to therapy. Cook foods that they enjoy eating.
5. Weird Behavior Sign.
If your kid is doing weird stuff like running away from home, talking about suicide, harming themselves, have a hard time sleeping, Well, things are not so good. You should consider taking your son or daughter to therapy. Remember: Talking to a stranger like a psychologist will make them feel more comfortable, and help them face their situation.
Things to remember:
a.Kids who bully others were being bullied or are bullying others to hide their flaws.
b. Your kids love you and want you to understand them.
c.You should consider taking legal actions against the bullies and their families if things got way out of hand.
d. Be patient with your kid.
Meanwhile, make sure to check out our Suggested Posts Tab to find more blog posts like this and
don't forget to share.